Special invitation for Ex State Bank staff and their families to join the Commonwealth Bank Health Fund
Former SBV staff and their extended family members are eligible to join the CBHS Health Fund. An extended family is described as a member of a current or former employee of the CBA Group including their parents, former spouses/partners, adult children, siblings and grandchildren and their families.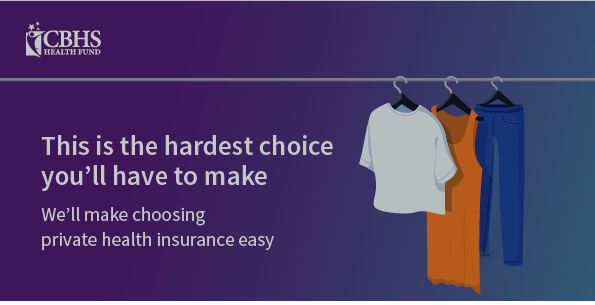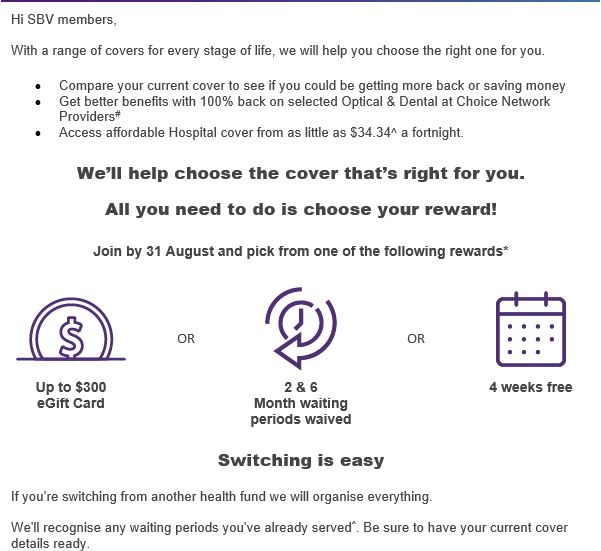 If you have any questions, you can contact
Julia Horne, Corporate Partnership Manage,
at julia.horne@cbhs.com.au or 0472 871 353. 
 click here to go to the CBHS website.

2020 State Bank
Staff Re-union

 Join the State Bank of Victoria Retired Officers Club
Anyone who hasn't joined the Retired Officers Club is invited to sign up now.
If you completed 10 years' service in the State Bank,  you are welcome to make application to join the Club. The annual subscription fees are $10 for the current Membership year 1 July 2019 to 30 June 2020.
The committee produces a quarterly newsletter with articles and photos of various groups and individuals.
Please complete a Membership Application and send it to Ross Bardrick, 12 Elizabeth Court, Donvale Vic 3111 together with your cheque for $10.00  to join the Club.
Click here to download a Membership Application
If you have any questions please email or call Ross Bardrick; 03 9874 7107 or 0414 422 629.
The Editor of the Club Newsletter, Steve Mason is always grateful to receive items of interest from members; reports and or photos of unusual travel experiences, reminiscences of bygone banking days; even some that may be a little embarrassing etc., in fact anything that may be of interest to the rest of us. Currently the newsletter is sent out by mail in February;  May; August & November each year.
We look forward to you joining us as new members and contributing to the newsletter.

Subscribe